Maurice Dixon
@WriturRece | mobasketball27@gmail.com
SUWANEE (GA) – A few ways to neutralize an opponent's advantage in height and length is to move the ball and score from the perimeter. North Gwinnett executed this strategy well against Greenforest Christian.
By nailing 10 3-pointers along with timely mid-range jumpers, the shorthanded Bulldogs earned a 68-58 victory over the Eagles in the finale of the Jared Cook Tip-Off Classic on November 23.
"We knew we had to get paint touches but not so much finish at the rim," North Gwinnett coach Matt Garner said. "We were trying to get them to collapse so we can kick out and shoot. We have lots of shooters. Shooters shoot and they did that tonight."
While Clemson commit RJ Godfrey cheered on the bench due to an ankle injury, Dylan Gary led four players in double figures with 15 points and was followed by Thomas Allard (14 points), Amaru Grosvenor (14) and Gunnar Carlberg (13).
After a tightly contested first quarter, Grosvenor turned the contest in favor of the Bulldogs in the second quarter with mainly his outside shooting. After knocking down a 3-pointer, the point guard sank a mid-range jumper to put North Gwinnett ahead for good.
Next, Grosvenor found Carlberg for a 3 and Gary connected from the arc to extend the lead a little more. Then Grosvenor added a jumper for a 30-23 advantage, and just before the half ended, Grosvenor corralled an offensive rebound and capped the possession with a 3-pointer following a pass from Allard.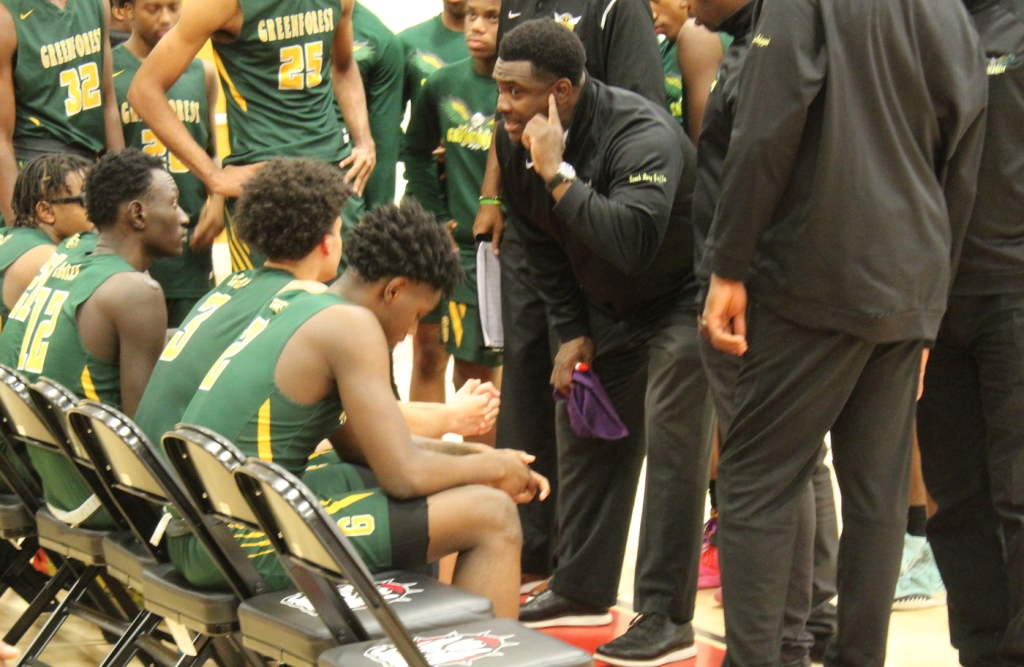 But in the second half, Gai Chol (15 points, 13 rebounds) and Jalen Forrest (13 points, five assists) kept the Eagles (1-2) in striking distance but North Gwinnett (3-1) never panicked, responding on a few different occasions. The final response came late in the fourth when Duke Clayton (seven points, seven boards, three blocks) turned a three-point lead into a 55-48 cushion with rare back-to-back layups.
"Duke hasn't practiced yet because he's been on the football field and our starting big [Julian Walker] got in foul trouble tonight so I thought Duke had some big buckets and played very physical around the rim," Garner said.
DK Manyiel had nine points and two blocks for Greenforest, which made just four 3-pointers and misfired on many layups and put-back dunk attempts.
"In the rebounding department, we did a good job tonight," Garner said. "We met the guys at the rim and I thought we competed well on defense."